Brand Name: Healofy
Pack Contains: Muslin Swaddle
Qty: 3
Did you know swaddling your baby improved their sleep which is very much essential in their growth? That's why Healofy introduces Muslin swaddle to wrap your baby in comfort so that they can sleep peacefully without any discomfort.


MUSLIN SWADDLE -BUNDLE OF BENEFITS 
This swaddle is made from muslin fabric that is specially hand woven to avoid the use of machines & chemicals. Moreover the muslin fabric is made from organically grown cotton.
This soft muslin swaddle when wrapped around your baby gives them the feeling of being inside the womb which makes them feel secured. 
Muslin is one of the finest fabrics that makes it extraordinarily light in weight on your baby's skin. 
This lightweight muslin fabric allows air to easily flow which protects your baby from overheating 
You can use this swaddling cloth as a burp cloth, sun cover for stroller, diaper changing sheet, and cover cloth while breastfeeding in public.
OUR CERTIFICATIONS 
GOTS CERTIFICATION 
DIFFERENCE BETWEEN MUSLIN COTTON AND REGULAR COTTON 
WHY CHOOSE HEALOFY'S MUSLIN SWADDLE?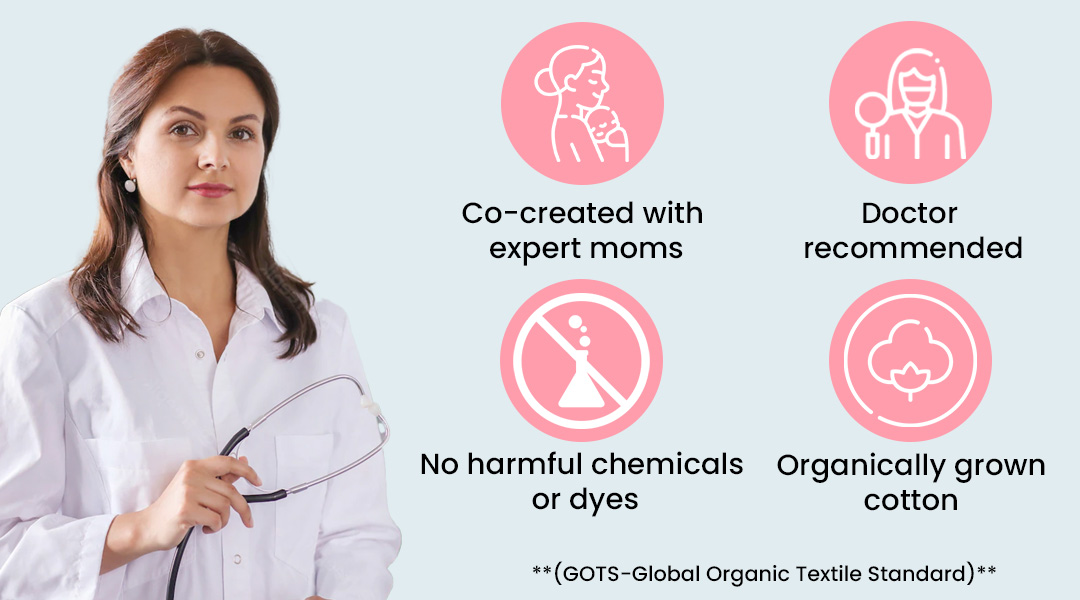 CAUTION 
WASH & CARE 
DOCTOR SPEAKS: 
EXPERT MOM SPEAKS: 
Frequently Asked Questions 
Yes, swaddling your baby in the muslin cloth helps in giving a peaceful sleep all day.
Healofy Muslin cloth wrap helps your baby enjoy the softness and comfortness of the mom's womb. Regular swaddle wraps don't help in giving the same benefits of muslin cloth.
This swaddle muslin cloth can be wrapped on your baby from the newborn stage. 
Yes, your baby can be swaddled all night long.