Brand: Healofy Naturals

Package contains: 1 Baby Lotion 

Quantity: 200ml  
Your baby needs the right amount of moisture to keep their skin soft and well nourished. It is also necessary to keep your little one's skin velvety smooth even during the harsh winters. 
Loaded with nature, purity & love, Healofy Naturals Baby lotion gently nourishes and moisturizes your little one's soft skin. It not only hydrates but also keeps your baby's skin supple and away from skin infections.
 What is so good about this baby lotion
Hydrates & moisturizes baby's skin: The unique blend of natural oil and body butter gently locks in moisture and keeps your baby's skin well hydrated. 
Makes skin soft & supple: Regularly applying this lotion enriches your baby's skin with the goodness of nature which helps in keeping your little one's skin soft & supple.
Fights skin infection: This lotion is loaded with the goodness of natural ingredients like neem and aloe vera which keeps away from skin rashes, redness and infection.
 Your baby's safety is our top priority
This baby lotion is made with the purest natural ingredients that gently nourishes & moisturizes your baby's skin.It is pediatrician approved and is also dermatologically tested for its safety & effectiveness.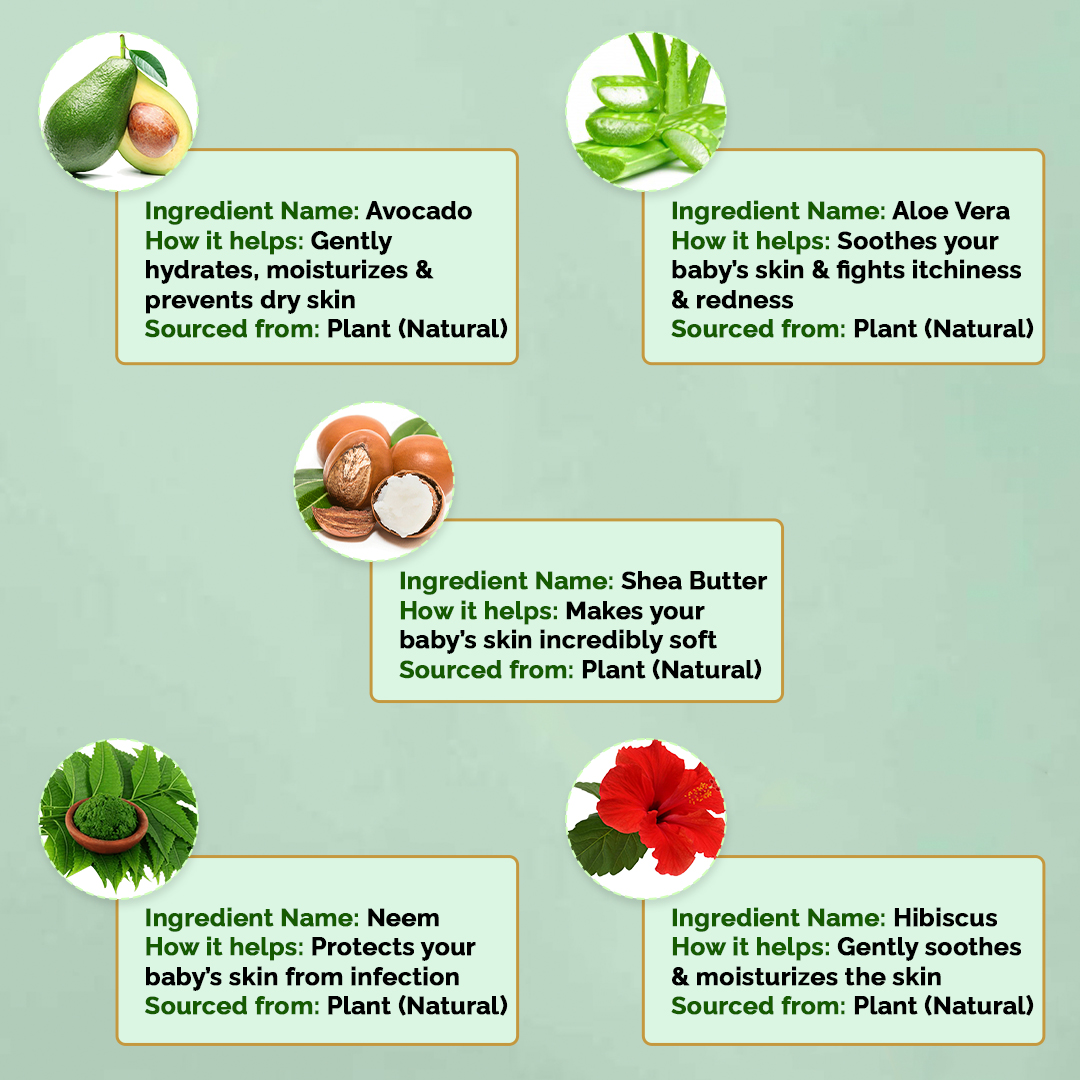 * This item is non-returnable due to the consumable/hygiene/personal care nature of the product.*
However, in the unlikely event of damage or wrong product delivery, we would be happy to refund or replace the product.
Frequently Asked Questions 
Yes, this lotion has moisturizing properties which will nourish your baby's dry skin. 
Absolutely.It has 100% natural ingredients.It is pediatrician approved & dermatologically tested.
Yes it does have a mild fragrance which is very pleasant & will not irritate your baby.