Brand: Femzy by Healofy
Package Contains: C shape pregnancy pillow

Quantity:1

Colour: Pink

Inner Filling: Poly Fill 

Dimensions of pillow:55 in x 33 in x 7
 Most moms find it difficult to get a peaceful sleep during pregnancy because of their growing belly and weight. With Femzy Pregnancy Pillow you can enjoy a relaxed peaceful sleep every night. Not only pregnancy, this pillow promises to support you as a breastfeeding pillow and as a baby guard.
 During pregnancy sleep difficulties with growing belly is a common problem. The Femzy pregnancy pillow supports the full body & ensures a peaceful sleep.

 Supports your back while you are sitting or reading a book. Provides relief from pregnancy back pain & neck pain.
 Helps you place your baby in a comfortable position for convenient breastfeeding.
 Supports your baby in their growing age by acting as a barrier & protection guard.
WHY DO DOCTORS RECOMMEND FEMZY PREGNANCY & BREASTFEEDING PILLOW?
 UNIQUE FEATURES OF FEMZY PREGNANCY PILLOW
 WHAT MAKES A FEMZY C-SHAPED PILLOW THE BEST PILLOW FOR YOUR JOURNEY?
Doesn't press your belly like other pregnancy pillows, flexible as per your changing body shape, works as a breastfeeding pillow post delivery.
EASY WASH & MAINTENANCE
 DOCTOR SPEAKS
 HEALOFY'S EXPERT MOM'S SPEAKS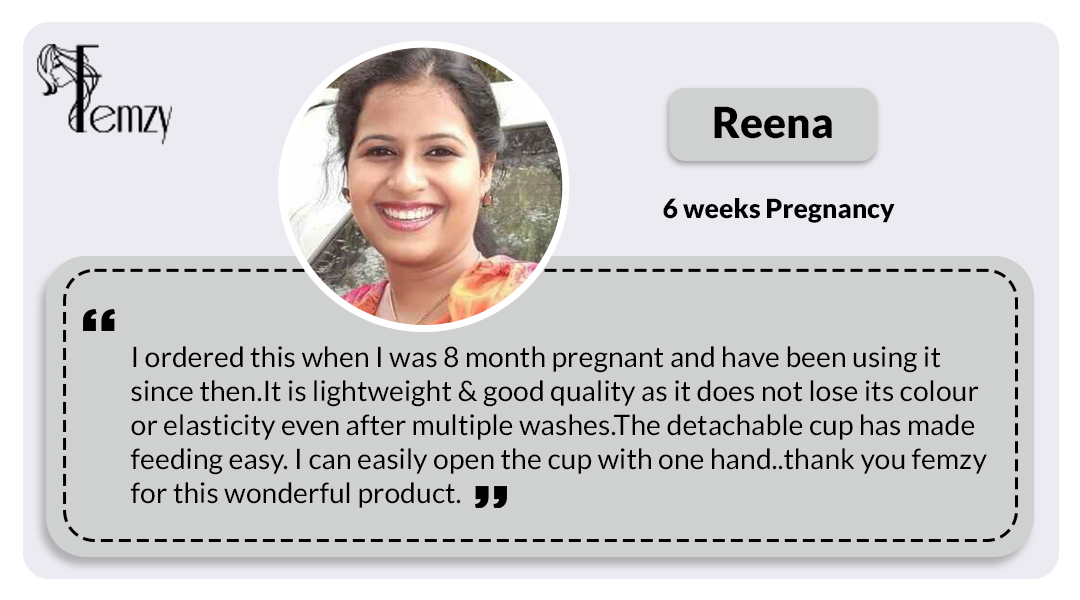 I am struggling with indigestion due to insufficient sleep. Will this pillow help?
Yes, of course it's designed by maternity experts so that it can support your growing belly. The polyfill filling makes the pillow flexible to suit your sleeping position. Thus, it will combat indigestion problems too. 
Can I wash the polyfilling along with the cover?
It's strongly recommended not to wash the inner filler for best results. Only the outer cover is washable.
Is this pillow helpful after delivery?
Yes, it is helpful as it works as a breastfeeding pillow.
Can I use this pillow as a baby guard?
It acts like a guard while your baby is growing & exploring new things.