Brand: Baby Story by Healofy

Package Contains: Baby nail cutter with magnifier

Quantity:1

Colour:Red
Even though your baby's nails are softer, they grow very fast and can cause scratches and  hence need trimming regularly. As a mom you may feel scared of hurting you baby & cutting their nail may look as scary as diffusing a bomb
This Baby Story Nail Cutter with magnifying lens will take away your fear and help you cut your baby's nails with full confidence and safety
The curved edges, non-slip handle, rust-proof material & 4 times zoom lens will ensure that your baby gets regular nail cutting without any pain and discomfort.
Why not any regular nail cutter & only baby story nail cutter for your baby?
Curated specially for the tiny nails of your baby

Comes with 4 times zoom lens for clear vision

Made of rust-free, premium quality steel material

Has rounded & curved ends for safe nail cutting

Has ergonomic, thoughtful shape with non-slip handle
The Magnifier with 4 times zooming lens
This magnifier with 4 times zooming capacity will help you reduce your eyestrain and you could  see the tiny nails of your baby with much greater clarity. 
Anti-slip handle made with non-toxic plastic material
The ergonomic shape and non-slip handle are thoughtfully chosen to prevent any form of injury while cutting the nail. The non-toxic plastic material is completely safe for your baby.
Curved edges & rust-free stainless steel material
 The stainless steel material is of superior quality and doesn't rust even after prolonged use.The curved edges will give the safest nail cutting experience to your baby..
What makes Baby Story nail cutter completely safe your baby  ●Rust-free, long-lasting stainless steel material ●Rounded ends to prevent any kind of injuries ●Ergonomic shape with non-slip handle ●Non-toxic plastic material 
Long Lasting use is guanteed with these maintenance steps
Wipe the surface of the nail cutter with a soft, dry cloth

You may sterilize the steell part by dipping in alcohol.

Wipe the glass of magnifier with a soft, damp cloth.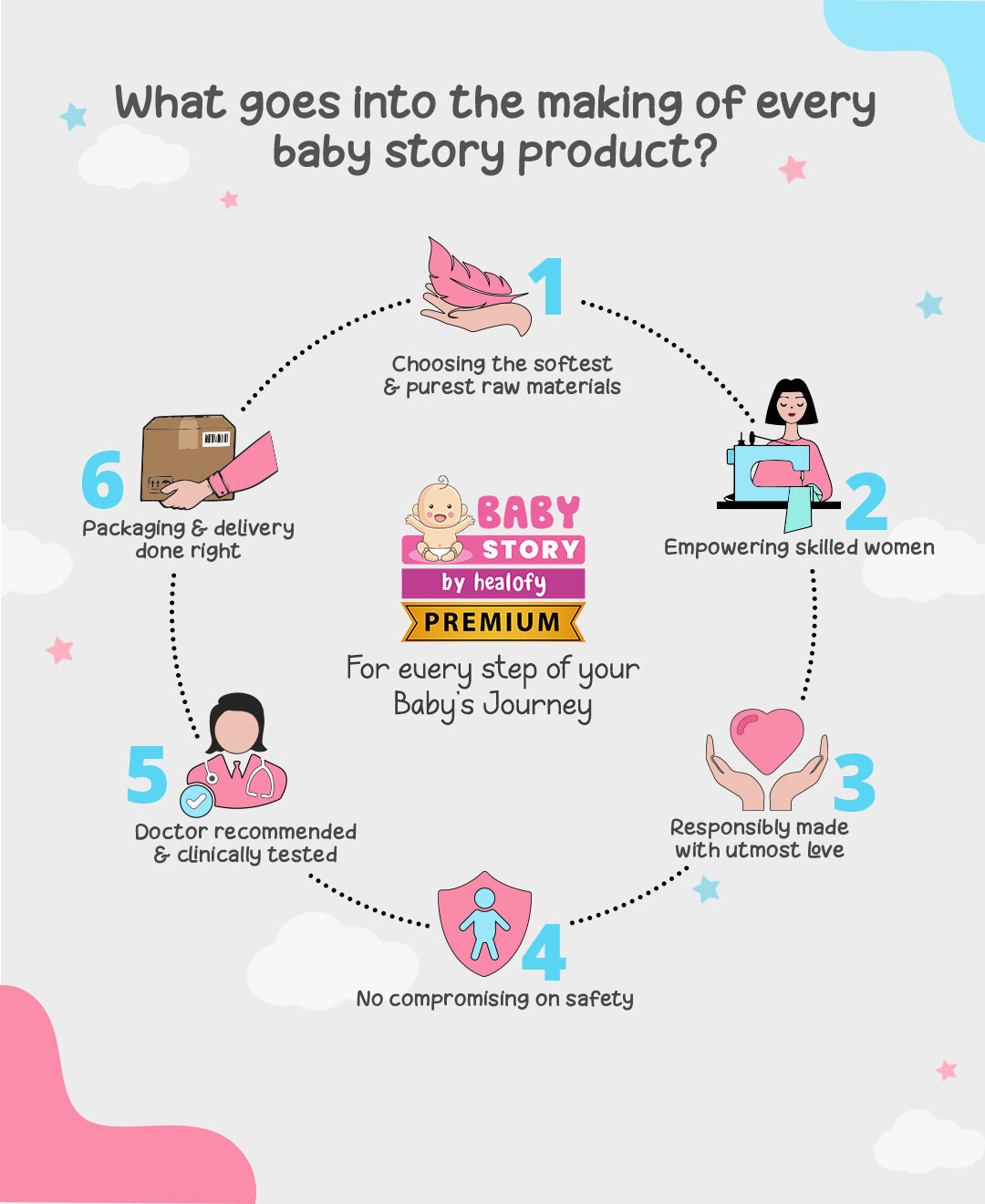 How do we make each of our Baby Story Products
Each of the Baby Story products goes through extensive research and rigorous testing before it is made available for our users. We do not compromise on any aspect of safety and each of our products is hygienically packed and delivered rightly.