Brand:Healofy Naturals

Package Contains:100% Natural Baby Safe Floor Cleaner

Quantity:500ml

Quantity:1
For your growing baby, the floor becomes their best friend and their world. It's the floor that sees your baby crawl, walk, roll, play and grow. 
Healofy Naturals floor cleaner makes sure that your baby's world is free from infection and safe for your baby to explore and grow. It kills 99.9% disease causing germs and reduces risk of COVID infection.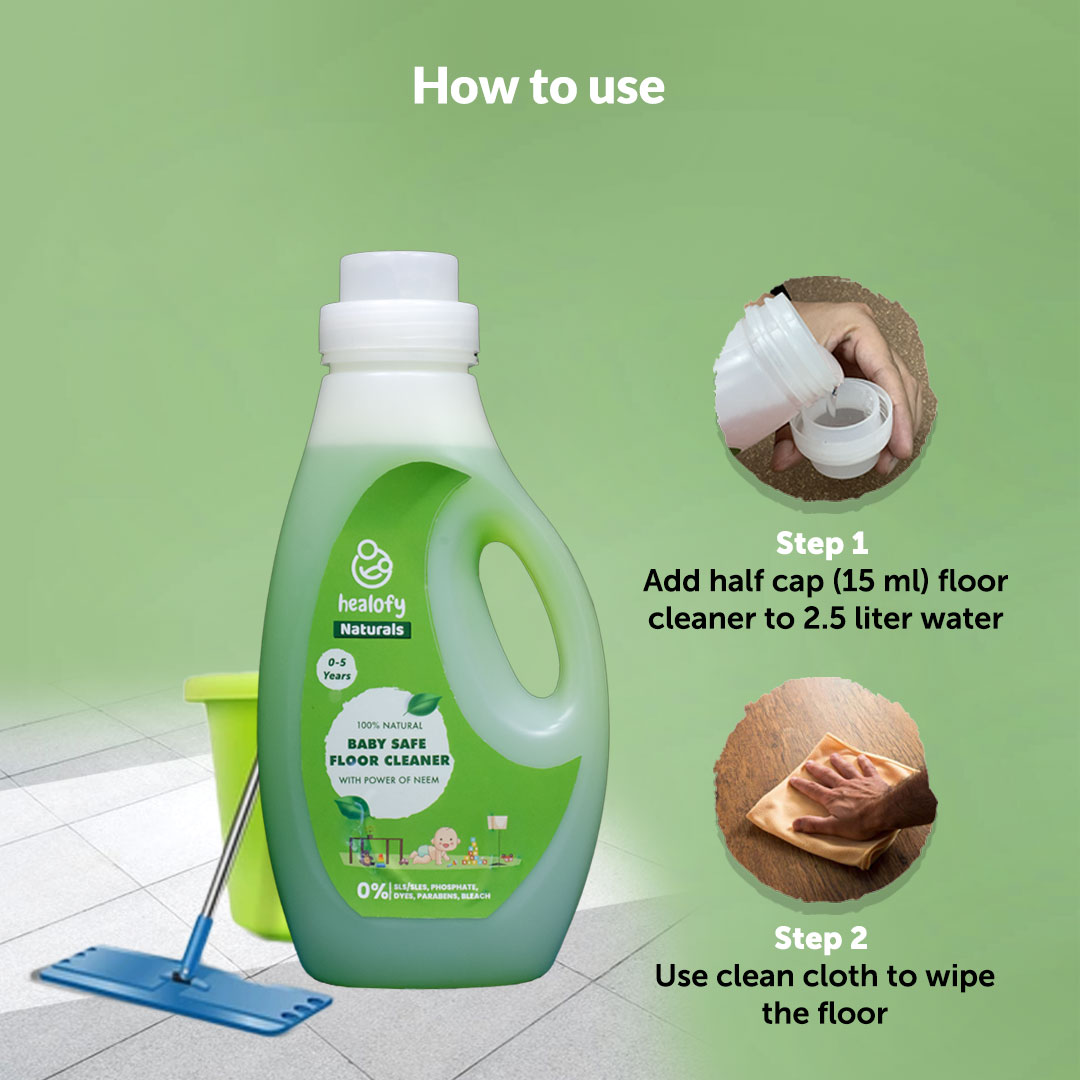 * This item is non-returnable due to the consumable/hygiene/personal care nature of the product.*
However, in the unlikely event of damage or wrong product delivery, we would be happy to refund or replace the product.
Frequently Asked Questions 
It is light and refreshing. The smell is not overpowering.
It is better to use this product for the entire house.
Yes, it is suitable for all hard surfaces like marble, granite and other shiny polished floors.
No, the product is packed with power of neem and plant based surfactants and does not have any chemicals as cleaning agent.